Loki the Chaos God | Blaming the Norse Mythology Trickster Straw Man for Life's Woes | SDP164
[Podcast] Doc discusses the mythical Loki, it's societal role over time, and our present-day tendency to offload responsibility and accountability to Loki. In addition, Doc also examines The Straw Man Fallacy, which is often found lurking in the same shadows as the Loki.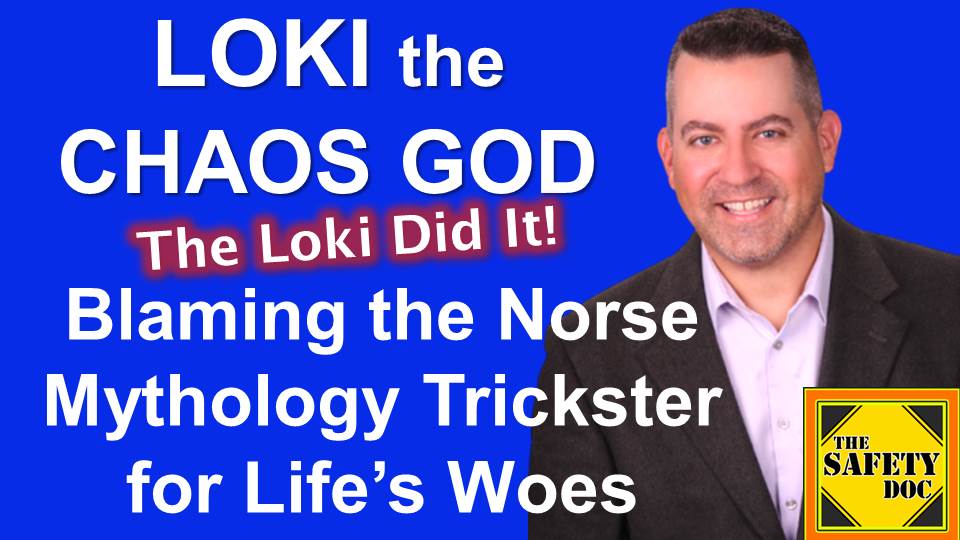 DIRECT LINK to MP3 of this Episode: https://tinyurl.com/SDP164-AUDIO
WHAT IS LOKI? Loki is the mythical Norse chaos god. Portrayed as everything from trickster to an evil force, Loki shoulders the blame for poor crops, storms, and personal strife. In present time, the concept of Loki takes the form of a pandemic. Blame the pandemic for store smash-and-grabs, inflation, and empty store shelves.
PROBLEM WITH BLAMING LOKI. A thousand years ago, folks in the Netherlands might have blamed Loki for an unrelenting blizzard and frigid temperatures. Loki could also be used to explain unexpected deaths. Loki served a purpose – what couldn't be attributed to scientific knowledge or benevolent gods could be shouldered by Loki. By blaming Loki, people didn't dwell on the dire event, but instead acknowledged it, and moved on. It's the moving on part that is key. Modern day Loki-blaming doesn't include the "moving on" part. Instead, Loki relieves us of responsibility and accountability. Observe for Loki arguments in the media or made by others. In those instances, problems are pinned on Loki, but there is little attempt to move forward in life. However, there is a strategy that is often found where the contemporary Loki lurks — and that is The Straw Man Fallacy.
THE STRAW MAN FALLACY can be explained in the following 4 steps. (1) Ignore the real argument; (2) Create a pretend argument; (3) Defeat the pretend argument; and (4) Claim victory over the real argument.
STRAW MAN FALLACY EXAMPLE WITH HOMELESSNESS. Here's what The Straw Man Fallacy looks like when applied to homelessness in San Francisco. (1) Pivot away from homelessness as the main argument and instead make the main argument about lack of micro homes (8' x 10' portable homes). (2) Funding more micro homes will solve homelessness. (3) We built thousands of micro homes and set them up in parks or other places for homeless people to live in, hence no longer making them homeless. (4) We solved homelessness. Yet, in reality, homelessness in San Francisco wouldn't (and hasn't) been solved by micro homes. The now-micro-housed people need food, mental health treatment, substance abuse treatment, community building, job skills, and so on. If a person is jacket-less, giving him a jacket solves the issue. If a person is homeless, giving them a home doesn't solve the issue.
This is episode 164 of The Safety Doc Podcast published on 12-29-2021.
FOLLOW
Purchase Dr. Perrodin's books
School of Errors – Rethinking School Safety in America
The Velocity of Information – Human Thinking During Chaotic Times