Bipartisan Safer Communities Bill | Biggest Impacts on School Safety | SDP182
Doc highlights what has changed in school safety since the May 24, 2022, Robb Elementary School shooting that ended the lives of 19 students and 2 teachers in Uvalde, Texas. He interprets how schools will be impacted by the Bipartisan Safer Communities Act (signed into federal law July, 2022). Doc peruses each website to critically evaluate and assign ratings to the existing and "new" school safety clearinghouse websites.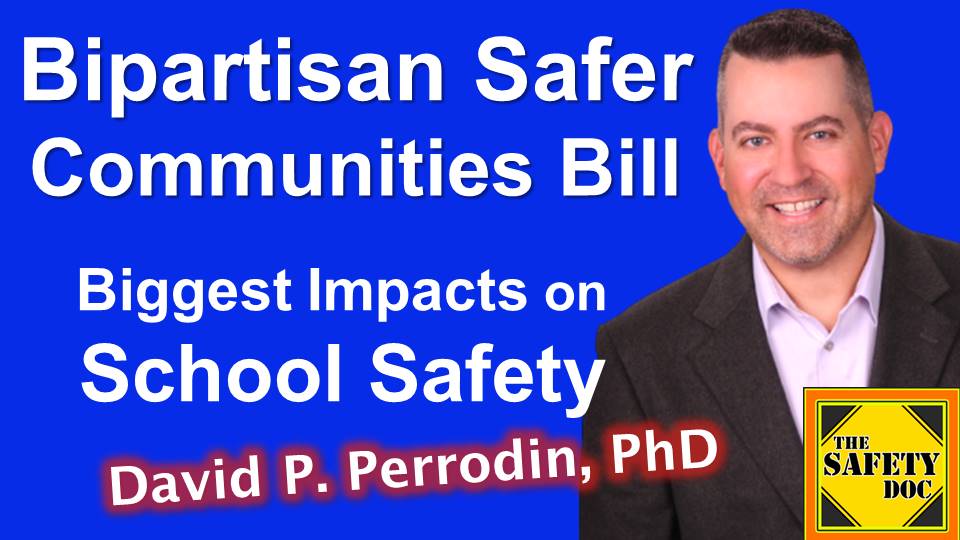 DIRECT LINK to MP3 of this Episode: https://tinyurl.com/SDP182-AUDIO
BIPARTISAN SAFER COMMUNITIES ACT: Per Everytown.org, the bill will purportedly enhance background checks for buyers under 21; support state red flag laws; disarm domestic abusers; clarify who must run a background check; crack down on gun trafficking; fund community violence intervention; invest in mental health services; and provide school safety funding. We will examine some of the centerpieces of the school safety section of the bill.
ANOTHER (and competing?) SCHOOL SAFETY RESOURCES WEBSITE. The bill installed schoolsafety.gov as the "official" repository for best practices in school safety. It will be situated at the Department of Homeland Security. However, this action is confusing because the U.S. Department of Education, Office of Safe and Supportive Schools, already has the robust and updated Readiness and Emergency Management for Schools Technical Assistance Center, or REMS. And, REMS TA has a "toolbox" feature that allows schools across the country to upload forms, job descriptions, tabletop exercises, organizational charts, and more – to be curated, easily-searched, and freely shared. These are from-the-field tools.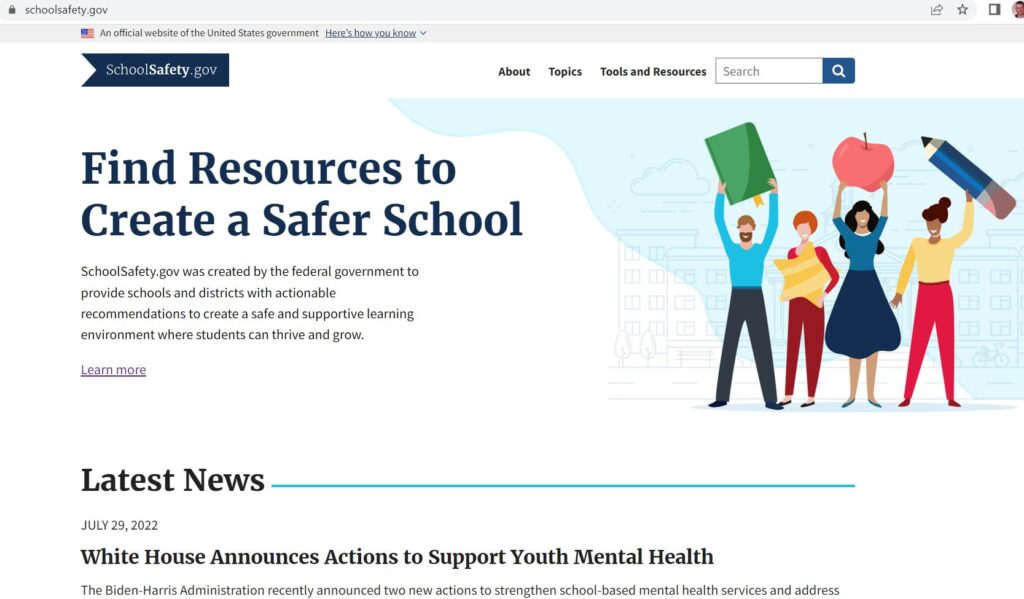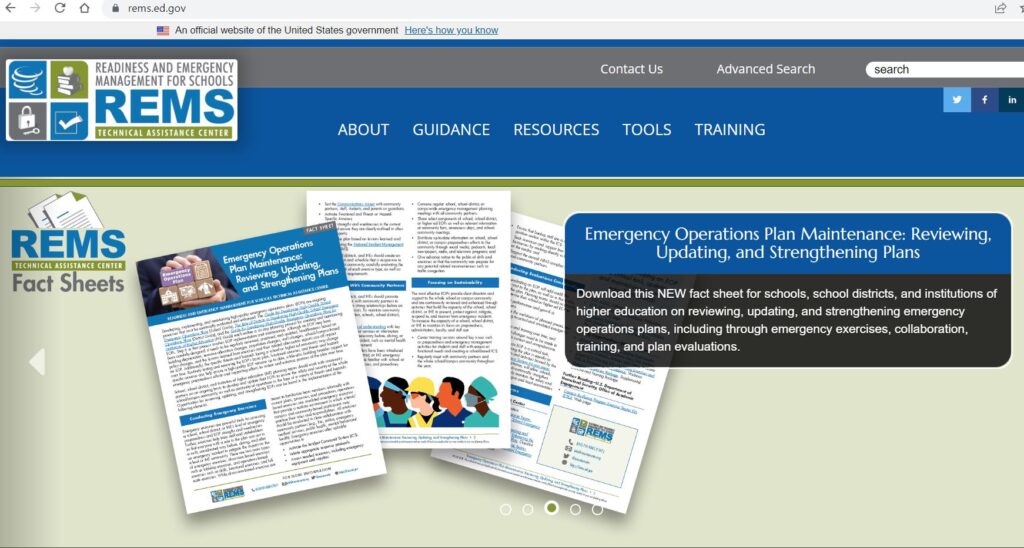 MORE MENTAL HEALTH DOLLARS TO SCHOOLS. Expanded reimbursement for schools billing Medicaid for Individualized Education Plan (IEP) mental health services. And, $500 million each for the School Based Mental Health Services Grant Program and the School Based Mental Health Service Professionals Demonstration Grant. The expected outcome is hiring and training more staff, but this doesn't seem to be a problem that will be solved by more funding as school staffing shortages haven't been ameliorated by increased pay and bonuses. In August of 2022, Des Moines Public Schools offered a $50,000 bonus to teachers who planned to retire but are willing to work another year. Also, grants are temporary. They are intended to start the ball rolling, not to keep the ball rolling. Professionals will hesitate to accept even well-paying grant-funded positions.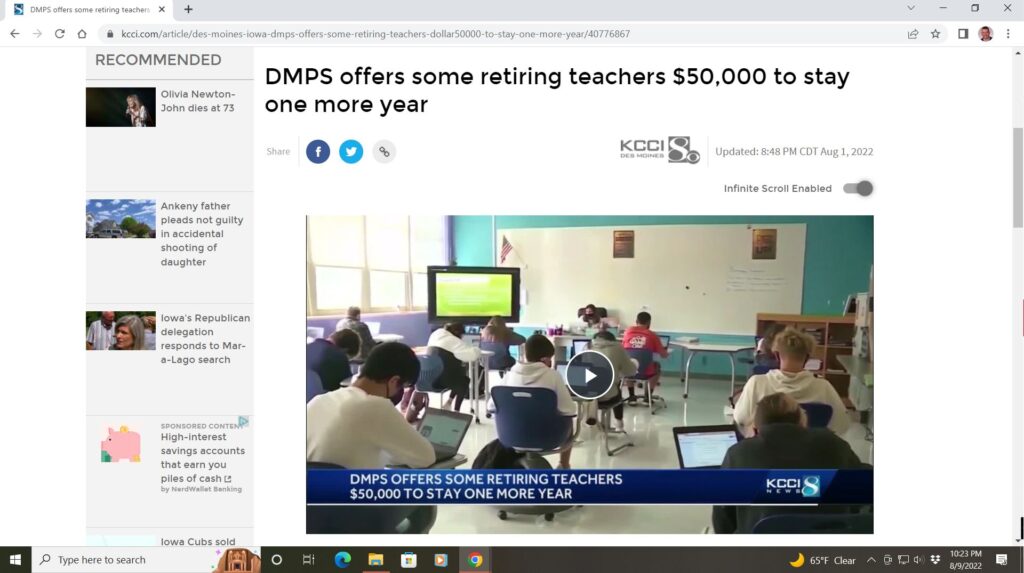 EXPAND ACCESS TO JUVENILE MENTAL HEALTH RECORDS. Thorough reviews of potential gun buyers under the age of 21 will require implementing a new protocol for checking juvenile records. This implies access to a student's school records – specifically, discipline, disability, or mental health records. These are areas strongly protected by the Individuals with Disabilities Education Act (IDEA) and Family Education Rights and Privacy Act (FERPA). This is a can of worms and will vary greatly per perceived discretion and authority to make a subjective summary decision based upon a student's records. Schools might counter by pushing more behavioral events "off the books" by a practice known as 'abeyance agreements.'
GLARING OVERSIGHTS FROM THE BILL: LOCKED DOORS AND REGULATED DEVICES. Absent from the school section of the bill was a requirement that schools lock their doors during instructional time. This decision continues to be defaulted to the states. Kentucky (2020) requires that schools lock their doors. Recently California, Wisconsin, Florida, and Massachusetts have taken steps toward stronger emphasis on "best policy" to require doors to be locked. However, most school districts' board of education policies or handbooks continue to use the term "should lock doors" instead of "must lock doors." It's clear this is done to dodge accountability and liability. In addition, school safety devices or apps continue to be unregulated and able to be marketed and purchased by schools without some standard of testing and pilot trials. Think of Underwriters Laboratories, but for school safety.
This is episode 182 of The Safety Doc Podcast published on 08-12-2022. This podcast and blog post represent the opinions of David P. Perrodin and his guests to the show. The content here is for informational purposes only. Please consult with your safety professional regarding the unique needs of yourself or your organization.
FOLLOW
Purchase Dr. Perrodin's books
School of Errors – Rethinking School Safety in America
The Velocity of Information – Human Thinking During Chaotic Times