Should Teachers Be Armed? | High School Trap Teams | Guest Competitive Shooter Bending Ballistics | SDP192
In May 2022, Wisconsin legislators Robin Vos and Kevin Nicholson conveyed that they were open to the idea of arming teachers. Wisconsin isn't a state that embraces the practice of school staff carrying firearms, but that makes it an exception to the norm. Per usconcealedcarry.com, 32 states allow teachers and staff to "effectively protect children with concealed carry of a firearm." What are the variables to consider when making the decision to arm school staff? When we think about guns and schools, we might overlook the growing sport of high school trap shooting. What are the benefits of high school clay target shooting teams? In Wisconsin, more than 85 high school teams feature with more than 2,000 student athletes competing in clay target leagues. This show's guest is a long-range, pistol, and 3-gun firearms shooter who has competed on national-level circuits for 15 years and coaches youth interested in competitive shooting. Joining us from the rolling hills of Kentucky to unpack these questions is Bending Ballistics.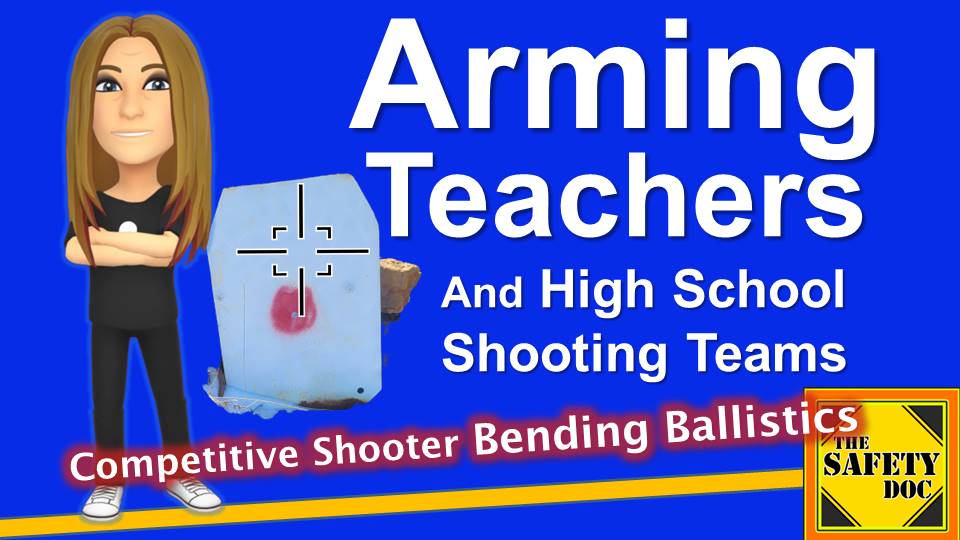 DIRECT LINK to MP3 of this Episode: https://tinyurl.com/SDP192-AUDIO
ARMING TEACHERS. The matter of teachers carrying guns in school is multifaceted, including culture, safety, training, and liability. A popular argument supporting this position is that armed teachers would be able to immediately confront an armed intruder. Most school shootings concluded in under 10 minutes, and for some schools – especially in rural areas, police might be 20 minutes away. The loudest opposition to arming educators is that arming staff sends a stark message that schools are no longer "safe" places. By arming staff, the school is implicitly expecting an armed intruder. Second, in a moment of extreme duress and confusion, it's unrealistic for an armed teacher to be expected to transform into a specially trained law enforcement officer. What if a teacher shoots an innocent student by mistake?
BENDING BALLISTIC'S THOUGHTS ON ARMING TEACHERS. He doesn't think teachers should carry at school. Law Enforcement Officers (LEOs) respond to an active shooter situation seeking the individual with a firearm. What happens when an LEO enters an active shooter call to a school and happens upon an armed teachers running around a hallway corner? Another consideration is a local LEO deputizing staff, which might require them to complete specific firearms training and competencies. That includes range time, classroom studies, and figuring out school policies and procedures for carrying and using a firearm in a school. Who pays for ongoing training? While Bending Ballistic feels this is an OK idea, it would also place a burden on the local LEO – which is running tight on staff and budget.
BENDING BALLISTICS ATTENDED A SCHOOL WITH 4 SCHOOL RESOURCE OFFICERS AND PRIVATE SECURITY. Despite that high level of overt security, Bending Ballistic noted that his school was "pretty violent." Is adding more security personnel an answer to violence prevention and safer schools?
HIGH SCHOOL CLAY TARGET LEAGUES. From wiclaytarget.com, "The USA High School Clay Target League is a 501(c)(3) non-profit organization, and is an independent provider of shooting sports as an extracurricular co-ed and adaptive activity for high schools and students in grades 6 through 12. The organization's priorities are safety, fun, and marksmanship – in that order. The League attracts student athletes that have earned their firearm safety certification to participate in shooting sports while creating a "virtual" competition among high school teams at no cost to the schools. Family travel costs are minimal because practice and competition are conducted at a shooting range near the school's location. The league is also the safest sport in high school, with no reported injuries since the inception of the League in 2001.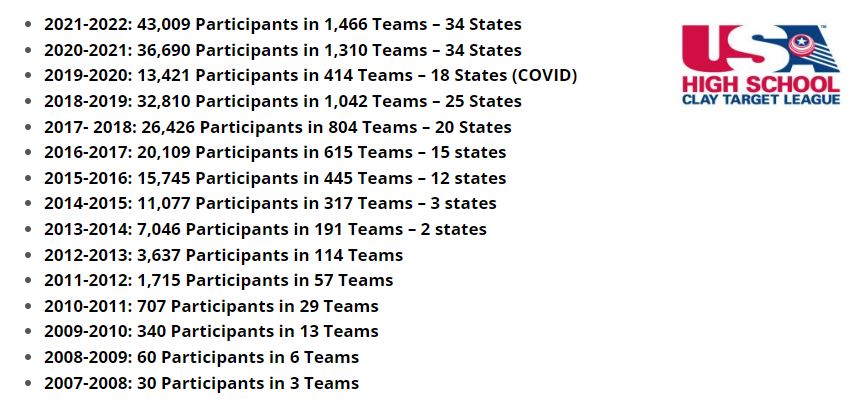 BENDING BALLISTICS COACHES YOUTH ON SHOOTING SPORTS. From teaching the safe handling of firearms to the rules and strategy of shooting sports, Bending Ballistics has observed youth increase their confidence and skills – setting and achieving goals. Some receive college scholarships.
ZERO TOLERANCE SCHOOLS AND CLAY TARGET LEAGUES. Doc noted that a barrier to schools having Esports teams was that a character using a cartoonish gun or inflicting violence, as in Super Smash Brothers, violated the district's zero tolerance policy for firearms or violence. Have clay target teams been denied due to similar interpretations of school policies? Doc shared that his school district has a trap shooting team and he doesn't feel that it contradicts a safe school environment.
IMAGES: Avatar and target provided by Bending Ballistics. Target sights #28139 by Clker-Free-Vector-Images / 29539 Free for commercial use, no attribution required Pixabay license.
This is episode 192 of The Safety Doc Podcast published on 10-27-2022. This podcast and blog post represent the opinions of David P. Perrodin and his guests to the show. The content here is for informational purposes only. Please consult with your safety professional regarding the unique needs of yourself or your organization.
FOLLOW
Purchase Dr. Perrodin's books
School of Errors – Rethinking School Safety in America
The Velocity of Information – Human Thinking During Chaotic Times